If you have a knack for romance and a talent for event design and organization, a wedding planning business may be an ideal venture for you. While starting a wedding planning business requires some groundwork, it can be a highly profitable endeavor, especially considering the current value of the U.S. wedding service industry, which exceeds $62 billion.
Seek Educational and Networking Opportunities
Formal training isn't mandatory for wedding planning, but taking courses or attending conferences can enhance your industry knowledge. Staying current with trends will let you provide exceptional client services. Certification courses offered by organizations can be beneficial.
Additionally, consider further enhancing your skills by exploring general event planning, such as customer service, table seating chart making, and financial management. Regarding networking, meetups for wedding and event planners can provide valuable insights from seasoned business owners.
Alternatively, consider contacting established wedding planners for internship opportunities, as working alongside experts can be a fantastic method to learn the ropes of wedding planning.
Determine the Type of Services You Want to Provide
Clients have diverse needs, ranging from comprehensive event planning to last-minute coordination. Consider offering services such as a DIY wedding seating chart or "Week-of or Day-of Coordination," where you handle finalizing details or ensuring a smooth wedding day. "Month-of Coordination" involves finishing what the couple has already accomplished during the month leading up to the wedding.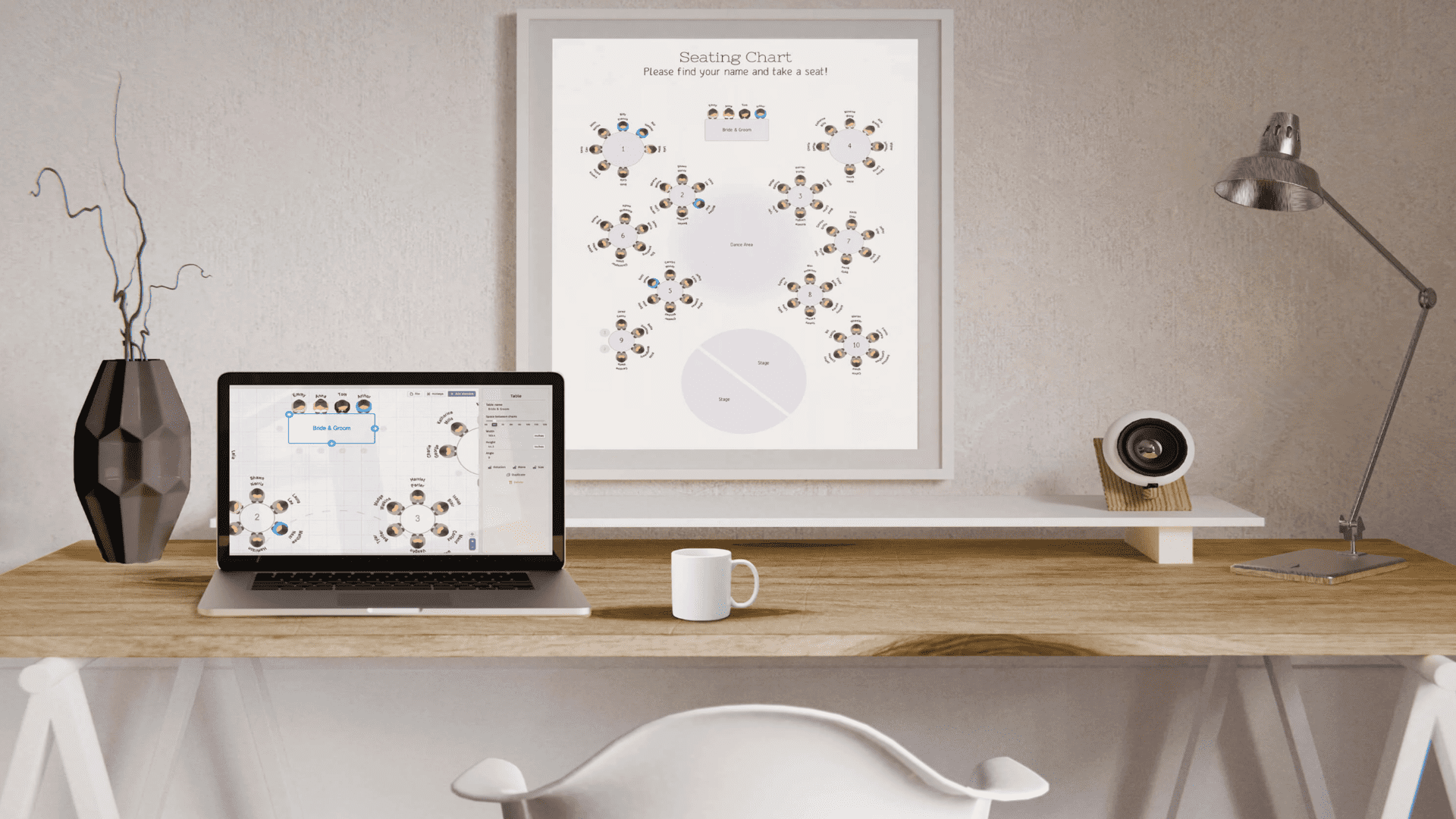 For a more comprehensive approach, consider providing "Full-service Management," which includes sending invitations, arranging the event space, hiring vendors, and being present on the big day. Pricing can be adjusted based on the level of service provided. When deciding what services to offer, consider your other commitments.
For instance, if you have a full-time job and children, starting as a day-of wedding planner may allow you to allocate sufficient time to each event.
Select a Business Name and Handle Legal Requirements
Choosing an appealing business name can significantly impact the wedding industry. Aim for a name that encapsulates the love and uniqueness of marriage. Consider registering a "Doing Business As" (DBA) to conduct business under a separate name. Check the availability of the domain name, as establishing a strong online presence is important for business growth.
Next, determine the appropriate business entity, with a Limited Liability Company (LLC) often a suitable choice. Consulting a business attorney can assist you in navigating the various options. Register your business with the state once you finalize the name and business entity.
Depending on your plans to hire employees, you may need to obtain an Employer Identification Number. Even without employees, an EIN proves useful during tax filing and when opening a business account or applying for a business credit card. You can apply for an EIN directly through the IRS and receive it within minutes.
It is vital to keep your personal and business finances separate for easier tax filing and to build your firm credit score, which can open doors to more financing options in the future.