One of the avid old-school gamers put up on eBay an extremely interesting lot. It involves the sale of a huge collection of game consoles. And not just for a symbolic price. We are talking about an impressive amount of one million dollars. I wonder if someone will buy antique consoles for such a tidy sum.
A unique collection
Today, anyone who suddenly has stashed in his pocket a million American dollars can become the owner of a unique collection of consoles and video games. This list includes a number of models of Sega and Nintendo, which are no longer found anywhere else. And that's not surprising. Now even though many of the old free laptop programs which a couple of years ago were indispensable, no one will remember them anymore. What can we say about gaming hardware, which becomes obsolete in just a year? And here we are talking about consoles manufactured 20, 30, 40, and even 50 years ago!
The owner of the original and impressive collection was a French citizen who has long been fond of collecting such unusual items. And today, he confidently declares that he possesses every kind of game console of all generations that have been produced for the last fifty years. And even more than that! Among the available samples, all the color variations and rare instances were produced as part of some special limited edition.
But this is not a complete list of things that amaze gamers. The fact is that each console has the original box. And part of the game consoles is accompanied by figures of characters, games, and others, warming the soul of a true gamer bonus. The total number of game consoles collected by the fan is just over 2.5 thousand copies. And this lot is valued at 984 thousand euros. Given jumping today, the rate of the European currency is about $ 1 million.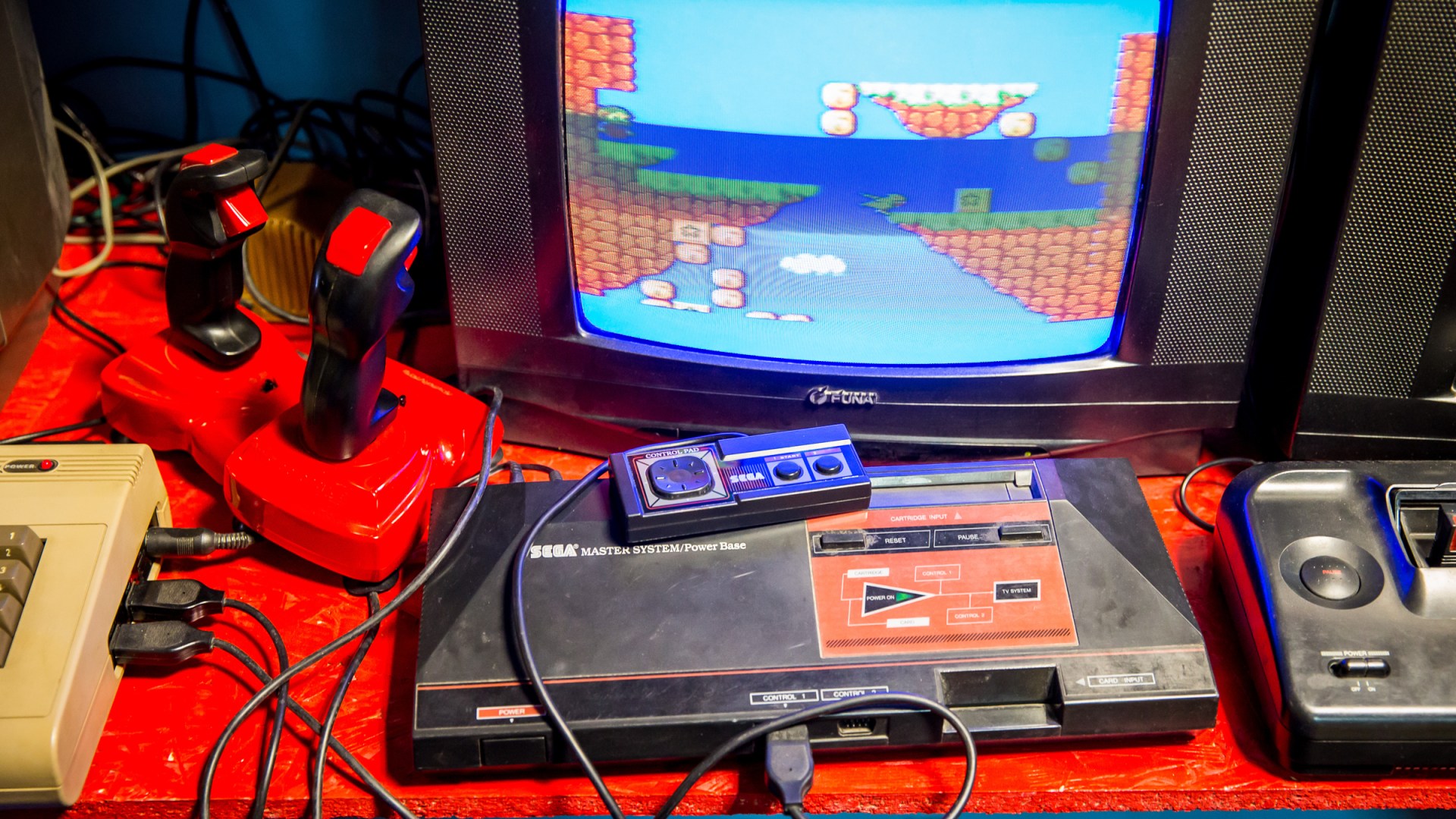 How was the collection assembled?
The owner of the collection, responding to questions from reporters, limited himself to mentioning his game nickname – Kaori30. He admitted that he first wanted to keep his rare consoles in the early 90s. After that almost 10 years, he bought consoles with great fervor, creating an impressive scale collection. But in the early noughties, having received a lucrative offer, he sold the copies he had. But the passion for collecting did not stop there.
Making a new collection began, but it moved very slowly and was completed in 2011. Not having free time, Kaori30 stopped tracing rare specimens. This went on until 2018 when the man decided to visit a big exhibition of gaming items held in Tokyo. Kaori30 got there and, as he admits, was trapped in collecting again. After his trip to Tokyo, he managed to get his hands on almost all of the rare console models, which brought back the luster and meaning to his venture.
Kaori30 confidently states that today you can find some models of old consoles only in his collection. And even with a lot of money to get these antique consoles, other ways will not work. So the price of a million dollars is justified. Only it is not clear who will lay out a tidy sum. Kaori30 himself says that such a collection would be an honor to a reputable museum. But are there any museums willing to shell out a million dollars for a collection of game consoles? Even if it's so rare.
By the way, gamers who use entertainment apps for PC should be aware of the existence of the XeXMenu utility. With its help, you can transfer games with all the savings to the Xbox 360 console on a properly prepared flash drive.